The official language of the webinar series was Dutch so by now the event information is only available in Dutch. A brief note reporting the event will become available both in English and Dutch after summer.
Kaart van de ondergrond (links), depositie en erosieprocessen die de ondergrondopbouw bepalen (midden) en geofysische metingen van de ondergrond (rechts).
Macrostabiliteit: betere parameters, modellen of dijkversterking?
Binnenwaartse macro-instabiliteit is een belangrijk faalmechanisme welk voor een belangrijk deel de kosten van dijkversterkingen bepaalt. Er zijn echter verschillende onzekerheden zoals rond de sterkteparameter welke, als niet goed ondervangen, kunnen zorgen voor excessieve kosten. Er zijn verschillende knoppen om aan te draaien om aan de eisen te voldoen: een betere parameter bepaling, betere modellen of daadwerkelijk een dure dijkversterking. In deze webinar gaan we dieper in deze verschillende mogelijkheden. Aan welke knoppen kunnen we het best draaien voor een efficiënte omgang met de stabiliteitsopgave? We zijn benieuwd naar uw mening en ervaring.
Webinar opzet
Martin Schepers (Aveco de Bondt) zal als een van de gebruikers van All-Risk enkele kennisleemtes schetsen hij tegenaan loopt. De All-Risk onderzoekers reageren hierop vanuit het perspectief van hun onderzoek.
Arny Lengkeek (TU Delft, Witteveen+Bos) zal over zijn All-Risk onderzoek over de resultaten van de Eemdijk stabiliteitsproeven vertellen.
Guido Remmerswaal (TU Delft) zal over zijn onderzoek naar de Random Finite Element Method vertellen.
De webinar wordt geleid door prof. Bas Jonkman van de TU Delft.
De webinar is in het Nederlands.
Bekijk hieronder de presentaties! Voor meer informatie over de webinars kunt u ook contact opnemen via: laura.klaver@hkv.nl
Related updates
Joint HWBP and All-Risk effort to make maximum use of the results of the sheet pile test in Eemdijk
31/01/2021 by prof.dr.ir. Matthijs Kok
The paths of Matthijs Kok (program leader of All-Risk), Arny Lengkeek (advisor geotechnical engineering with 20 years of experience and PhD student in All-Risk...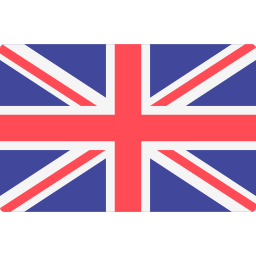 View blog
Last modified: 15/06/2021