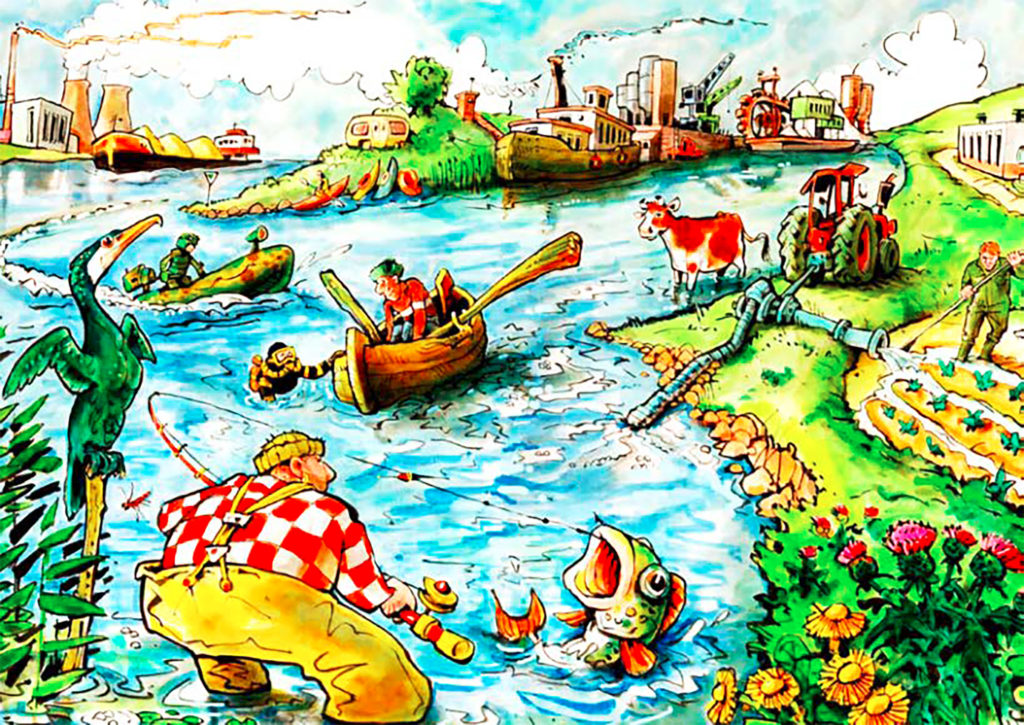 Societal stakeholders in river management. (Source: Rijkswaterstaat beeldbank)
Thanks for your interest. We are currently updating this project page
Project output
Optimizing public procurement for river maintenance and utilizing ecosystem services
Challenge
Over the past decades Dutch river management has become quite dynamic and complex. On the one hand projects like Room for the River and the European Water Framework Directive made the river system more natural and dynamic. On the other hand, there are fierce organizational challenges with an ever growing pressure to become more efficient, market oriented, transparent and collaborative.
All these developments urges organizations which are involved in river and floodplain management to explore new, creative pathways resulting in a management strategy that is based on public-private partnerships and a more cost-efficient maintenance program. This can be achieved by austerity and efficiency but also by finding ways to gain revenues from the river area with technical and social innovations and utilizing ecosystem services. We explore ways in which public-private partnerships can ensure a more cost-efficient maintenance of river floodplain while still complying with the societal needs.
Key goals: Fundamental understanding Integrated management
*no image available*
Innovative components
Policy review referring to the program Self Supporting River System (SSRS) in the Dutch Rhine delta. The SSRS program actively seeks different types of relationships and rules within the Water sector to address the societal challenges that are summarized by the increasing mismatch between the (present) static approach of river maintenance in a complex and dynamic environment.
Analysis of the current practice of biomass utilization in river management regarding the organisations ambitions and conditions in collaboration with the project H2.
Case study research of one of the main projects of the SSRS program which is about "Learning space IJsseldelta- Twentekanalen". This case-study will be done by preforming a thought-experiment and game simulation. Focus is on market orientation, risk-sharing, public-private partnerships, innovation.
For whom and where?
Governmental organizations working on public procurement and looking for more cost-efficient river and floodplain maintenance
Data-collection methods: Focus groups Interviews Policy analysis
Temporal scale: 1-10years 10-50 years
Application and findings
First insights on the Self Supporting River System (SSRS) program highlight the main goal of making and keeping the river management affordable, reliable and sustainable in a socially desirable way. The financial ambition of SSRS is a 40% cut on their spending on river maintenance by 2021 (Rijkswaterstaat, 2011).
The starting point of the Learning Space is to offer possibilities to cooperate on an equal level in the golden triangle of businesses, researchers and government. This way cooperation could facilitate the proposing and the joint development of innovative ideas.
Status for day-to-day practice
This section will be available as soon as possible.
Spatial scale: Floodplain River section
Key locations: Waal River (NL)
Next steps
This section will be available as soon as possible.
Last modified: 30/01/2019
Explore the contact details to get to know more about the researchers, the supervisory team and the organizations that contribute to this project.
Main researcher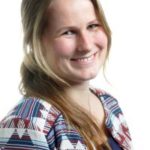 Astrid Bout
Radboud University Nijmegen
Supervisory team

Prof.dr. Toine Smits
Radboud University Nijmegen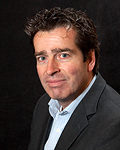 Prof. dr. Erwin van der Krabben
Radboud University Nijmegen
As soon as available, explore the storyline to get to know more about the main methods or prototype tools that were developed within this project.
Explore the output details for available publications to get a glance of the innovative components and implications to practice as well as the links to supporting datasets.
Project outputs
Residual biomass from Dutch riverine areas – from waste to ecosystem service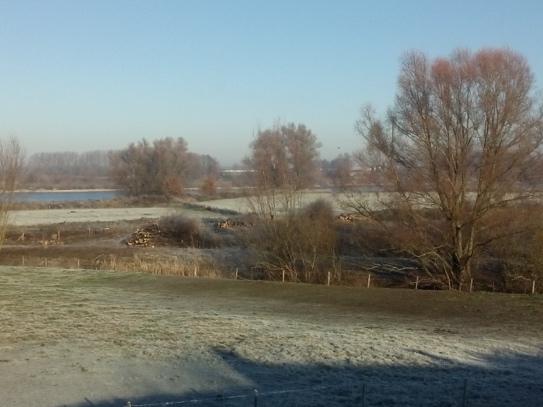 Water managers can stimulate the sustainable use of residual biomass with new tendering procedures.
18/01/2018 by Swinda Pfau et al.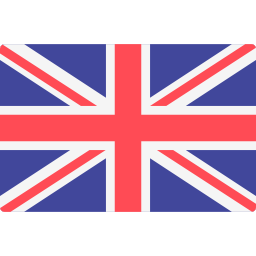 View details
View publication
Contains: Publication open access
Publications list
Take a look to the dissemination efforts and application experiences which are available in the news items and blogs.
Videos
Anything to ask or share?
About us
We would like to learn from your experiences and questions to take our knowledge further into practice in the Netherlands and abroad. Your feedback will help us to find out about your interests and how useful the information provided was to you.