We aim at improving the management applications within the next 10 to 50 years by better understanding the consequences of river interventions towards self-sustaining multi-functional rivers.
Why RiverCare?
In many deltas around the world lowland rivers are intensively managed to serve societies in many ways. With the increasing pressure of growing population and climate change it becomes ever more important that multiple actors work together towards sustainable management. In addition, there is a growing awareness that rivers are natural systems and that, rather than further regulation works, the dynamic natural processes should be better utilised (or restored) to improve the management of multi-functional rivers within the next 10 to 50 years.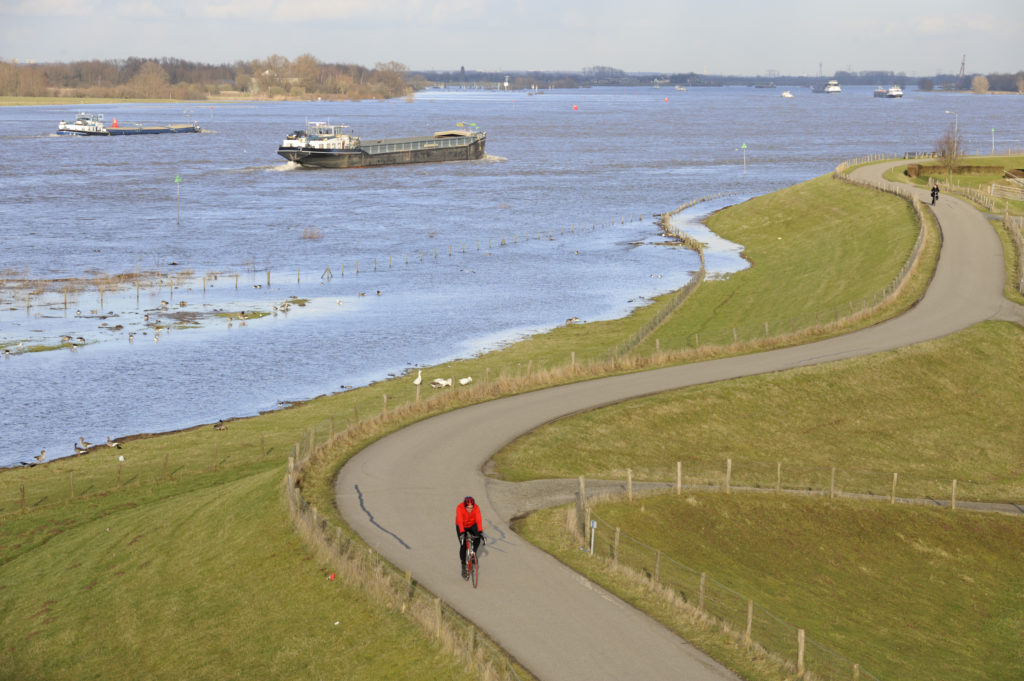 Many integrated river management projects were recently implemented in the Dutch delta along large rivers as well as streams. Programmes such as Room for the River recently finished innovative interventions to meet flood safety, navigation and biodiversity requirements. Measures to adapt to the population growth and climate change are currently being designed within the Delta Programme. In RiverCare, we aim at better understanding the consequences of some of the Room for the River interventions to improve their design and maintenance.
Towards self-sustaining multifunctional rivers
We contribute to the management of multi-functional rivers by monitoring the consequences of interventions such as longitudinal training dams, side channels, removal of bank protection, remeandering of streams, dredging/nourishment and floodplain rehabilitation. The monitoring data, knowledge and models will be used:
To better understand the effects on the geomorphology of rivers to improve the design and modelling of river interventions.
To monitor and map the effects of some of the Room for the River interventions in the hydraulics, morphology and ecology of rivers.
To apply these knowledge to collaboratively improve the management of these interventions and explore options to reduce maintenance costs.
We aim that our models, guidelines and tools can be used for river management in the Netherlands and abroad.
Last modified: 26/06/2018