Highlights
Efficient toolbox for automatic positioning and parameterization of seven flood hazard reduction measures for embanked rivers.
The volume of material transport for 0.1 m flood level lowering varies by two orders of magnitude between measures.
RiverScape produces the information needed for in-depth discussions amongst stakeholders involved in river management.
Figure shows exemplary detail of the computational mesh of the hydrodynamic model. The groyne field is covered by relatively small computational cells. Outside of the main embankment, triangular cells are used.
Abstract
River managers of alluvial rivers often need to reconcile conflicting objectives, but stakeholder processes are prone to subjectivity, time consuming and therefore limited in scope. Here we present RiverScape, a modeling tool for numerical creation, positioning and implementation of seven common flood hazard reduction measures at any intensity in a 2D hydrodynamic model for a river with embanked floodplains. It evaluates the measures for (1) hydrodynamic effects with the 2D flow model Delft3D Flexible Mesh, and (2) the required landscaping work expressed as the displaced volume of material. The most effective flood hazard reduction in terms of transported material is vegetation roughness smoothing, followed by main embankment raising, groyne lowering, minor embankment lowering, side channel construction, floodplain lowering and relocating the main embankment. Implementation of this tool may speed up decision making considerably. Applications elsewhere could weigh in adverse downstream effects, degradation of the ecology and overly expensive choices.
Distributed under the Creative Commons Attribution License (CC BY).
Resources
Journal publication
Straatsma, M. W., & Kleinhans, M. G. (2018). Flood hazard reduction from automatically applied landscaping measures in RiverScape, a Python package coupled to a two-dimensional flow model. Environmental Modelling & Software, 101, 102–116. https://doi.org/10.1016/j.envsoft.2017.12.010. Including link to supplementary material.
Modeling tool
RiverScape, a Python package, which uses map algebra functions from PCRaster. RiverScape can position and parameterize landscaping measures and update the input data for the two-dimensional (2D) flow model Delft3D Flexible Mesh (DFM), which is also open source.
Search categories
Management phase: Intervention Planning |
Management goals: Hydrodynamic understanding |
Data-collection methods: Process-based modeling |
Study areas: Waal river (NL) |
Related outputs
Biodiversity recovery following delta-wide measures for flood risk reduction
04/02/2018 by Menno Straatsma et al.
Contains: Data repository upon request Journal publication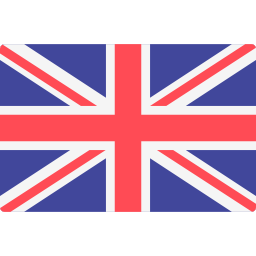 View output
Last modified: 01/07/2018