Practical motivation
The river system consists of three interacting components, which can be characterised as the hydro-system, the ecosystem, and the socio-economic system.  In time, the autonomous development of the river system is combined with additional pressures from climate change and socio-economic developments, which necessitate landscaping measures in lowland fluvial areas. Which measures to take depends, amongst others, on the goals of the intervention, the perspective of the decision maker, and the societal preparedness for change. Multiple components of river management have been studied. From a practical perspective, additional value is created by a fast and complete overview of the possible layouts of the fluvial landscape, which can inform and direct decision making processes.
Management phase: Evaluation & Adjustment | Intervention Planning |
Management goals: Flood safety | Nature conservation |

Research Aim
In river management practice, interactive tools are missing that integrate 2D hydromorphodynamic processes with ecological processes to support an optimal choice of landscaping measures. This project aims:
To automatically position and parameterise interventions, and
To populate a multidimensional feature space with the interventions' attributes of costs, ecology and hydrodynamics.
Temporal scale: Midterm evolution (10-50 years) | Recent evolution (1-10years) |
Methods
We quantified biodiversity changes following fifteen years of river restoration for the floodplains of the entire river Rhine delta. Protected and endangered species in seven taxonomic groups were assessed using four consecutive, detailed land cover maps and more than two million field observations on species presence.
We developed a generic GIS routine to extract the ecosystem services from existing spatial and hydrodynamic model data, and apply it to historic and future fluvial landscapes in the Rhine delta. Currently implemented measures are: side channels, floodplain lowering, and floodplain smoothing and side channel relocation.
We set up the model chain that enables the fast evaluation of different landscaping measures using a Monte Carlo (MC) scheme. The model chain that we develop is called 'RiverScape' and it generates an arbitrarily parameterised river intervention, updates the hydrodynamic model to compute the hydraulic effects, computes the cost of each measure implementation and the benefits in terms of flood hazard reduction, biodiversity and ecosystem services.
Data-collection methods: Historical approach | Numerical modeling | Participatory monitoring | Process-based modeling |

Typical landscaping measures implemented in this paper (Source: Figure 1, Straatsma & Kleinhans, 2018)
Main progress and next steps
Of all 179 fluvial floodplain sections, 165 showed an increase in biodiversity. Birds and mammals showed the largest increase (+74%, +87% in saturation of their potential, respectively; Fig. 1). Over the 15 years-period of analysis, the ecosystem services increased, especially the biodiversity scores of birds and mammals improved by more than 10% due to the restoration measures (see output). One of the main drivers is the creation of new side channels, and allowing natural succession to occur to a limited extent.
For the future landscapes scenarios are generated by the RiverScape routine (see output). The scenarios showed that the overall ecosystem services vary strongly with the type of measure chosen. Floodplain smoothing and lowering negatively impacted ecosystem services, whereas embankment relocation, and side channels increased ES scores. Despite fast insights increased precision in defining fluvial ecosystem services, and additional quantification and validation
of the methods.
Aggregated characteristics of the RiverScape realisations will be plotted in a multi-dimensional plot combining minimum cost,
and minimum flood risk. Many other feasible realisations exist, but they are suboptimal. Maintenance costs and uncertainty will be added in a final step.
Study areas
Key study areas: Ijssel river (The Netherlands) | Nederrijn-Lek river (The Netherlands) | Waal river (The Netherlands)

Last modified: 01/07/2018
Main researcher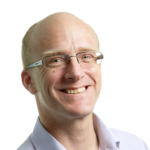 Menno Straatsma
Suvervisory team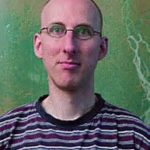 prof. dr. Maarten Kleinhans
m.g.kleinhans@uu.nl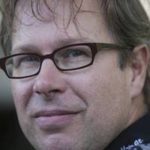 prof. dr. Hans Midelkoop
H.Middelkoop@uu.nl
Jump to publications list
Featured Outputs
Publications list
Article
2018
Koopman, K. R., Straatsma, M. W., Augustijn, D. C. M., Breure, A. M., Lenders, H. J. R., Stax, S. J., & Leuven, R. S. E. W. (2018). Quantifying biomass production for assessing ecosystem services of riverine landscapes. Science of The Total Environment, 624, 1577–1585. https://doi.org/10.1016/j.scitotenv.2017.12.044
Straatsma, M. W., & Kleinhans, M. G. (2018). Flood hazard reduction from automatically applied landscaping measures in RiverScape, a Python package coupled to a two-dimensional flow model. Environmental Modelling & Software, 101, 102–116. https://doi.org/10.1016/j.envsoft.2017.12.010
2017
Straatsma, M. W., Bloecker, A. M., Lenders, H. J. R., Leuven, R. S. E. W., & Kleinhans, M. G. (2017). Biodiversity recovery following delta-wide measures for flood risk reduction. Science Advances, 3(11). https://doi.org/10.1126/sciadv.1602762
Abstract
2017
Straatsma, M.W., Kleinhans, M.G. RiverScape, the menu of river management measures. in Hoitink, A.J.F., de Ruijsscher, T.V., Geertsema, T.J., Makaske, B., Wallinga, J., Candel, J.H.J., Poelman, J. (Eds.) : Book of abstracts NCR days 2017, NCR Publication 41-2017, 1-3 February 2017, Wageningen University & Research, pp. 62-63.
2016
Straatsma, M.W., Kleinhans, M.G. (2015). Fluvial ecosystem services in the Rhine delta distributaries between 1995 and 2035. European Geosciences Union (EGU) General Assembly 2016, Geophysical Research Abstracts, Vol. 18: EGU2016-12966, 17 – 22 April 2016, Vienna, Austria.
2015
Straatsma, M.W., Kleinhans, M.G., Middelkoop, H. (2015). Optimizing river management: integrated assessment of floodplain interventions. REFORM conference June 30 – July 2, Wageningen, The Netherlands.
Straatsma, M.W., Kleinhans, M.G., Middelkoop, H.(2015). Probability of simultaneous occurrence of discharge peaks in the main branch of the Meuse River and its tributaries. In: H.J.R. Lenders, F.P.L. Collas, G.W. Geerling, R.S.E.W. Leuven (Eds.). Bridging gaps between river science, governance and management. Book of abstracts NCR-days 2015, NCR Publication 39-2015, 1-2 October 2015, Radboud University, Nijmegen, p. 23.
News and Press
Biodiversity in the Rhine Delta featured on national news and TV
09/11/2017 by Menno Straatsma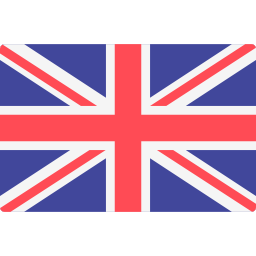 View details