Outcome
River deltas, particularly deep dredged ones like the Rhine-Meuse are lacking in sediment, adaptation measures, particularly in the face of climate change, are urgently needed
Motivation and Practical Challenge
Most of the Dutch population live in the Rhine-Meuse delta. The delta area, like other deltas worldwide needs sufficient sediment (sand and mud) from upstream rivers and the coast to keep up with sea level rise. Since the 1500s, the delta area has been altered for navigation, reclaimed for housing and protected against floods through dikes and sluices. Recently, dredging in particular, has altered the amount of sediment entering the delta, which has negative impacts for flood safety, infrastructure and nature. This dredging takes place as ships grow in size which need to be accommodated by the Port of Rotterdam. We measure and predict how much sediment is removed annually and how this affects processes in the delta from historical times, to the current situation and into the next century. Other deltas globally are also facing the same challenges, which will get more serious with climate change.
Research Challenge
The following questions will be adressed in the research
What is the past, current and future sediment budget of the Rhine-Meuse delta?
How much sediment is there and where is it located?
How has/will human activities and climate change impact(ed) these activities?
What solutions exist globally that could be applied to the delta to offset negative impacts of a negative sediment budget?
Innovative components
The following aspects can be considered innovative
A current sediment budget is calculated using measurement data from the delta
A future budget is predicted using climate predictions and a novel predictor for dredging
A long term budget is predicted using historical and geological maps
Effects of climate change are predicted using scale-experiments
Potential erosion in certain areas is analyzed using 1D modelling
Strategies which can offset negative effects from global case studies are analyzed through a review with multidisciplinary partners
Relevant for whom and where?
People who live or work in river deltas
Managers of rivers deltas
Dredging/engineering firms
The findings and methods can be applied to other deltas globally
Findings and practical application
Urban developed deltas which experience dredging have negative sediment budgets.
In the case of the Rhine-Meuse, the distribution of this sediment also means that nature areas and infrastructure are at risk, meanwhile dredging costs will increase in the future
Human activity completely overwhelms climate change related sediment problems in the delta both now and in the future.
Deep systems like the Rhine-Meuse delta will see serious effects in the upstream riverine parts of the delta due to sea-level rise which creates risks for flooding and infrastructure.
The influence of human actions on the system has accelerated in the past 30 years, far beyond natural rates of change in the delta.
Strategies to enhance sedimentation exist, but they are expensive and require sufficient space to be implemented.
Status for day-to-day practice
The amount and distribution of sediment in river deltas needs to be quantified to identify where sediment is required and to apply potential adaptation measures. These measures require time and money to be implemented and effective.
Next steps
In the Rhine-Meuse delta, the amount and circulation of sediment in the mouth area (what comes in from the sea) is difficult to quantify, but is an important puzzle piece in determining how the delta will adapt to climate change, more measurements are needed!
Last modified: 30/06/2022
News
Videos
Explenatory Video Jana Cox: Sediment Budget of the present Rhine-Meuse Estuary
09/01/2020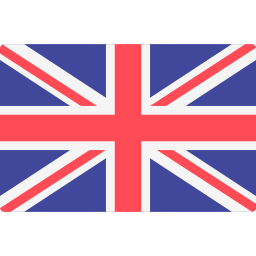 View video