Practical motivation
RiverCare research is about monitoring and evaluating the overall effects of some of the Room for the River interventions to reduce maintenance and optimise benefits. To increase the access and availability of our work to water professionals in the Netherlands and abroad, in this project, we make explicit benefits and limitations of our research and document underlying datasets. The design of a prototype knowledge-base targets water professionals such the ones involved in our partner organisations to:
Give an overview of available publications, data and reports;
Explain benefits and limitations by translating via storylines the river intervention effects that we are looking at  with our main publications.
Communicate the context of our program, related activities and main outputs while contributing to existing platforms to reach and target a wide audience of water professionals.
Research aim
For effective communication and to get feedback about RiverCare results, this project aims at identifying:
user's perspectives about the potential benefits of a knowledge-base within and beyond RiverCare program
design criteria for the potential usefulness of specific components such as storylines
possibilities to re-use and adapt developed prototypes while linking to existing platforms
users preferences and usability of developed prototypes to identify needs for improvement and alternative communication efforts
Methods
We follow the road map proposed by Gemert-Pijnen et al. (2011) for the development of online tools, which consists of five phases: contextual inquiry, value specification, design, operationalisation and summative evaluation (Figure 1).
In the contextual phase,  we elicit users' perspectives via interviews with participants that are related and non-related to our program
For the value specification phase, we evaluate prototype examples in focus groups to identify benefits for potential users.
Apply design considerations that were identify both from the contextual and value phase to improve design examples and online eprototypes.
inquiry can be used as an input for the next research step that is the value or benefit
specification of the storylines. In the remainder of this section, we first describe the
research setting and outline the methods used to: i) elicit users' perspectives; ii) apply
them in a design example; and iii) discuss the example in a group setting.
Supervisory team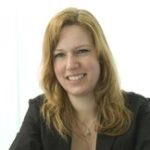 Prof. dr. ir. Mascha van der voort
m.c.vandervoort@utwente.nl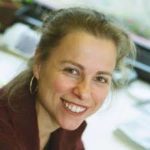 prof. dr. Suzanne Hulscher
s.j.m.h.hulscher@utwente.nl
Last modified: 01/07/2018
Contributing researchers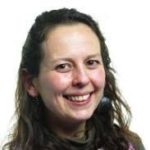 Juliette Cortes Arevalo
Jump to publications list
Featured Outputs
Users' perspectives about the potential usefulness of online storylines to communicate river research to a multi-disciplinary audience
14/08/2018 by Juliette Cortes Arevalo et al.
Contains: Journal publication
View output
Understanding actor perspectives regarding challenges for integrated river basin management
09/08/2018 by Robert-Jan den Haan et al.
Contains: Journal publication
View output
Other outputs