Download here the summary poster and the PhD thesis related to this project.
Impression of the Virtual River game interface – a physical 3D board where the output of the hydrodynamic model is projected back on the board – with some different arrangement of hexagon game pieces to for example construct a side channel, a longitudinal training dam and a dike relocation.
Project output
Developing and evaluating a serious game where players experience how the river system functions and what the implications of in particular spatial riverine measures are.
Challenge
Achieving sustainable river management is generally complex as any issues addressed are multi-scale, concern inherent uncertainty, and affect multiple actors and agencies. To address river management issues, it is therefore important that decision-making processes are adaptive to deal with the uncertainties and include the diversity of knowledge and values of all affected actors. Learning-by-doing – active experimentation and continuous evaluation – enables river management actors to collaboratively learn about the river system and problem at hand as well as the perspectives of other actors on the problem. This project facilitates such collaboration in a safe environment: a game.
Key goals: Collaborative Governance Integrated management
Overview of the serious game development process.
Innovative components
The use of a physical game board to manipulate a hydrodynamic model – a type of interaction referred to as tangible interaction – with a projection of the output back on to the board is a new approach not before used in game design. It helps remove the black box of hydrodynamic models, providing laymen or experts from non-water disciplines with a way to experiment with a hydrodynamic model while receiving instant feedback on their actions. Moreover, by implementing this interaction in a multiplayer setting, it helps set the stage for actors to collaboratively explore a problem and play out a possible scenario where actors exchange their views on actions to take.
For whom and where
From river management experts to decision-makers to local residents who are directly affected by a river project. The game serves as a communication and collaboration tool between actors from all backgrounds.
Data-collection methods: Focus groups Interviews
Temporal scale: 1-10years Project duration
Application and development
An initial paper prototype of the game was tested which showed that the overall approach to the game worked as intended. However, it did also show that the game was perceived as complex and as a black box; players had difficulty overseeing all the possible options and what the effects of their choices would be. The current prototype aims to overcome this problem by using tangible interaction by using an interface that provides physical forms to digital information. The physical forms serve as both control and representations for their digital counterpart. A full scale version of this interface is in development at the time of writing.
Status for day-to-day practice
At the time of writing, a prototype is in development in anticipation of conducting game sessions, initially for improvement purposes and later on for evaluation purposes. The prototype will soon be available to use in any Dutch river project setting, including maintenance oriented projects.
Location where many of the river interventions considered in the game are implemented.
Key locations: Abroad Netherlands (NL) Rhine River (NL) Waal River (NL)
Spatial scale: River section
Next steps
Next steps including testing the new game prototype, improving the interface and game setup and ultimately evaluating the effect of playing the game on social learning; what do players learn about the river system from playing the game (cognitive learning) and what do players learn about the roles and perspectives of other players (relational learning).
Last updated: 10/02/2020
Explore the contact details to get to know more about the researchers, the supervisory team and the organizations that contribute to this project.
Main researcher
As soon as available, explore the storyline to get to know more about the main methods or prototype tools that were developed within this project.
Explore the output details for available publications to get a glance of the innovative components and implications to practice as well as the links to supporting datasets.
Project outputs
On evaluating social learning outcomes of serious games to collaboratively address sustainability problems: A Literature Review
This systematic review examines how serious games are evaluated in relation to social learning.
12/11/2018 by Robert-Jan den Haan et al.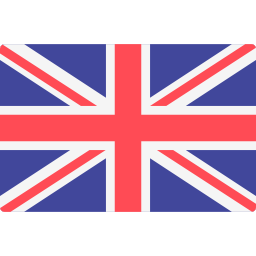 View details
View publication
Contains: Publication open access
Understanding actor perspectives regarding challenges for integrated river basin management
People use different world views when addressing problems, often resulting in different views on both the problem and its solution. For this paper, we explored management challenges and actor perspectives on these in Dutch integrated river basin management.
09/08/2018 by Robert-Jan den Haan et al.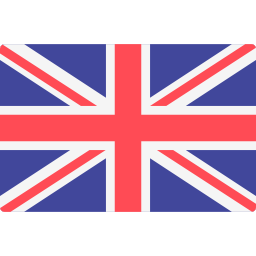 View details
View publication
Also applicable to this project
Users' perspectives about the potential usefulness of online storylines to communicate river research to a multi-disciplinary audience
This was the first and exploratory step on our initiative of using storylines for science communication. Researchers and practitioners think that stories of science that include facts could be useful!
14/08/2018 by Juliette Cortes Arevalo et al.
//=get_field('category', $output->ID)->name?>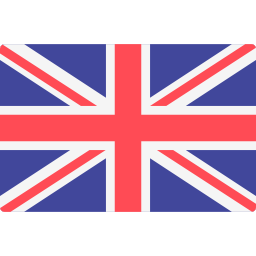 View details
View publication
Contains: Publication open access
Take a look to the dissemination efforts and application experiences which are available in the news items and blogs.
Events
20/06/2018
PlanSmart + RiverCare = Smart River Symposium
In order to exchange experiences between the two projects, researchers of the German PlanSmart project and the Dutch RiverCare project, as well as invited guests met on the 19th and 20th of June 2018 in Hannover.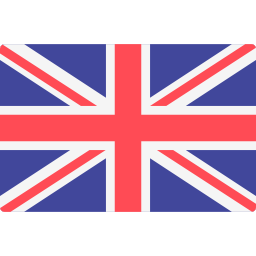 View event
Videos
Anything to ask or share?
About us
We would like to learn from your experiences and questions to take our knowledge further into practice in the Netherlands and abroad. Your feedback will help us to find out about your interests and how useful the information provided was to you.